No day is more important than your wedding day. DJ*DG knows this, and will make sure it will be smooth and fun when it comes to the flow of your wedding as well as the technical attention to detail needed to ensure it looks and sounds amazing. In the free consultation meetings, venue walkthroughs, song selection advice, and lighting ideas received with every booking, DJ*DG will work with you to ensure everything sounds and looks the best it possibly can. For rates, booking, and availability, click HERE and fill out your wedding information.
---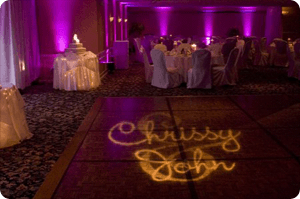 Uplighting and Custom Monograms
With years of experience in a wide variety of venues, DJ*DG knows how to transform any reception into an awe-inspiring experience. Uplighting – multiple lights splashing color across the walls in your wedding space – creates depth and emotional vibrancy. Also make your reception space "pop" with a custom monogram of your names, initials, wedding date, or any other projection you want on the dance floor, walls, or ceiling.
---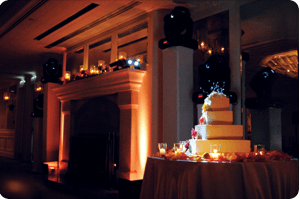 Accent Lighting and Pinspots
Bring attention to your amazing wedding cake, floral centerpieces, or head table with pinspotting and accent lighting. Create stunning visual emphasis on the most important areas and times at your ceremony or reception, and leave a long-lasting memory of your wedding for everyone in attendance.
---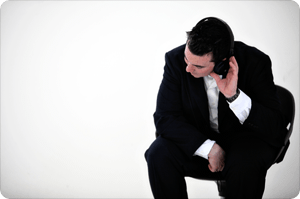 Worry-free Guarantee
DJ*DG will do whatever possible to make your wedding day fun and memorable. Well-versed in all musical genres and microphone techniques, he is prepared for any emceeing and special song requests. To make the overall experience as smooth as possible, DJ*DG will also go over the timeline with you to guarantee a fantastic and stress-free time. What are you waiting for? Contact DJ*DG for your wedding today!