A corporate event production specialist, DJ*DG ensures every detail is professionally organized. DJ*DG will integrate your vision for the event with his vast inventory of equipment and multiple years of experience to ensure its success and your enjoyment. For rates, booking, and availability, click HERE.
---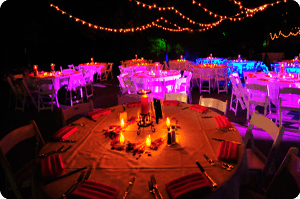 Comprehensive Event Production
The atmosphere of an event is crucial for its success. From start to finish, DJ*DG strives to develop your ideas into a stunning showcase for your audience. With an extensive sound and lighting inventory, DJ*DG can transform any space into a visual masterpiece. DJ*DG maintains positive working relationships with a wide variety of venues and vendors, and will work to increase your savings for any additional services required. Also remember to ask about marketing services to promote your event.
---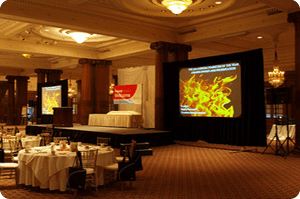 Audio/Visual Rental and Installation
DJ*DG uses cutting-edge rental equipment, from projection systems to concert-grade sound equipment, to meet the needs of your event. Looking for a more permanent fixture? DJ*DG will apply his years of experience installing sound and lighting systems for clubs and corporations to deliver you the highest quality configuration available.
---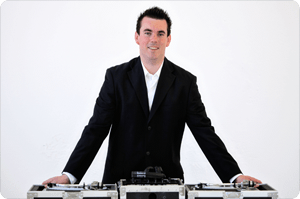 Professional DJ Services
Whether its soft classics for an intimate dinner or chart-topping hits for a party, DJ*DG guarantees music that will fit your event perfectly. DJ*DG has worked with a wide variety of companies, from Gucci to the Boys & Girls Club, resulting in a vast library of songs that create the perfect atmosphere for any event. If you're looking for a certain style of music, custom music demos are also available by request.